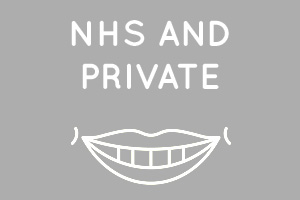 Welcome to Kennett Road Dental
Based in Headington, Oxfordshire, Kennett Road Dental Practice has been a part of the community since 1972. We believe that by providing helpful and accessible dentistry, we can keep the community healthy and happy, whether it's a general check-up, a cosmetic consultation or emergency treatment, we are here to help!
Our Team
Our team pride themselves on the care and attention given to each and every patient, many of which have been with the practice for over 30 years – in some cases, we care for several generations of the same family! As a family friendly practice, we welcome all ages, and have vast experience with dementia and elderly patients.
FAQs
Here at Kennett Dental, we like to get to know our patients personally to provide the highest level of care and achieve keep our patients healthy and smiling, using the latest most modern techniques.
Our practice goes above and beyond to ensure that patients feel welcome, comfortable and safe. If you're nervous or unsure, please get in touch with a member of our team, who can talk you through our treatments, hygiene procedures and common patient worries. Alternatively, have a look at our FAQ page for more information!